7 Essential Oils For Hair
DISCLAIMER
This blog has not been approved by your local health department and is not intended to provide diagnosis, treatment, or medical advice. Read More

This blog has not been approved by your local health department and is not intended to provide diagnosis, treatment, or medical advice. The content provided on this blog is for informational purposes only. Please consult with a physician or other healthcare professional regarding any medical or health-related diagnosis or treatment options. Information on this blog should not be considered as a substitute for advice from a healthcare professional. The claims made about specific products throughout this blog are not approved to diagnose, treat, cure, or prevent disease.
In this article: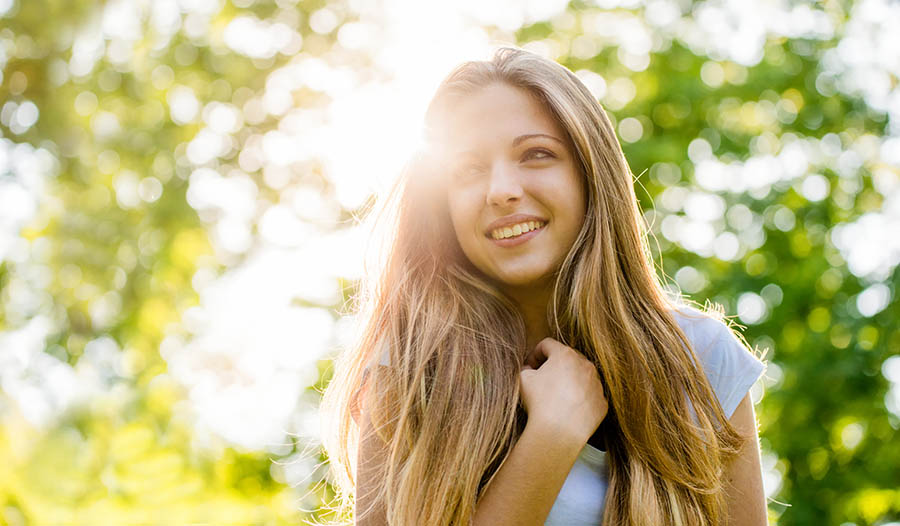 Essential oils can improve hair health significantly.
Essential oils have been proven to be just as effective as conventional hair care products. They are also much safer with many fewer side effects. Not only that, but essential oils also have numerous beneficial effects besides those on hair. They can fight skin infections, for example.
The main benefit of essential oils is that they're much safer than traditional hair care products. Conventional hair care products often have a wide variety of nasty chemicals in them. These chemicals may be effective if used properly on hair, but many of them can also cause skin irritation among other problems. Check out these seven great essential oils for hair and why people should give them a try.
Lavender Essential Oil
Lavender can promote healthy hair growth. This has been backed up by numerous scientific studies. For example, one study conducted in 2016 showed that lavender oil significantly increases the number of hair follicles. Lavender oil also helps the hair follicles become stronger. Lavender has antimicrobial effects, and it can battle bacteria and fungus. Also, it can help people with irritated scalps and dry hair. Try a homemade lavender hair growth remedy by following the recipe below.
Ingredients
Instructions
Blend the preferred amount of lavender oil into the carrier oil of choice.

Massage the blend into the scalp and leave it in overnight.

Wash it out in the morning.
Rosemary Oil
Rosemary oil is known for being one of the best essential hair oils. It has been used for this purpose for quite some time. It can stimulate hair thickness and help hair grow as well as help damaged hair heal. Studies have shown that rosemary oil works as well as minoxidil, which is a chemical hair loss treatment. Rosemary oil has even been shown to prevent baldness. This is not the only anti-aging effect it has on hair.
It can also slow the graying process when used a regular basis. It is good for people of all ages, being an excellent natural remedy for treating both dandruff and the related condition of dry scalp. Below is one quick easy recipe for a rosemary oil solution.
Ingredients
Instructions
Mix the olive oil and rosemary oil.

Massage this solution into the scalp for two minutes.

Leave the mixture on the scalp for four hours.

Wash hair thoroughly.
Chamomile Essential Oil
Chamomile oil is a great essential oil for many parts of the body, including hair. It can help hair become shinier and softer. Many people have dry, gritty and dull hair. This can be due to poor scalp hygiene or simply bad genetics. No matter what the cause is, chamomile can help immensely. Chamomile oil can also be used to lighten hair naturally instead of using harmful chemicals. Follow these instructions and ingredients list to use chamomile to lighten hair.
Ingredients
Instructions
Mix all the ingredients together until a paste is produced.

Put the mixture on the hair.

Massage the paste into the scalp.

Allow the mixture to sit for half an hour.

Rinse it out.
Cedarwood Essential Oil
Cedarwood oil can help problems with hair growth by increasing circulation to the scalp area. This can help increase hair growth and slow hair loss. It can also be used for thinning hair, so even people who have already started to lose their hair may find cedarwood oil to be effective. Even some people with alopecia have seen positive results while using cedarwood. Using cedarwood oil for hair growth can be as simple as adding 5 drops of the essential oil to 1 tablespoon of shampoo and washing like normal.
Clary Sage Oil
Many people may have heard of cedarwood oil or rosemary oil, but very few people have heard of clary sage. Clary sage includes an important ester called linalyl acetate. This ingredient decreases inflammation and moderates the skin's oils. Clary sage is an excellent natural remedy for hives and rashes, and it is a potent antimicrobial. Most relevant to hair, however, is the way clary sage can help balance out hormones. Several types of hair loss can be associated with hormones and high-stress levels including alopecia areata, trichotillomania and telogen effluvium. Clary sage is an excellent natural treatment for stress-related hair loss. To reap the benefits of clary sage for hair, try the DIY recipe below.
Ingredients
Instructions
Mix the clary sage into the coconut oil until fully incorporated.

Massage the mixture into the scalp.

Brush hair to coat all strands evenly.
This will leave hair shiny and soft, and regular use can encourage healthy hair growth.
Lemongrass Essential Oil
Lemongrass essential oil is another oil that has multiple benefits. It is an excellent cleaner and an excellent deodorant. As far as hair goes, it can strengthen hair follicles and soothe an irritated scalp. Studies have shown that lemongrass can also significantly reduce the severity of dandruff. Lemongrass oil can be applied by simply massaging in a couple of drops into the scalp.
Peppermint Essential Oil
Peppermint oil can help stimulate the scalp. It can even treat dandruff and lice because it is a powerful antiseptic. Studies show that peppermint oil also can promote hair growth. Specifically, an animal study conducted in 2014 showed that peppermint oil was directly related to significant hair growth, increasing thickness of the scalp, increasing number of follicles, and deeper penetration of follicles.
Like many of the essential oils on this list, peppermint has other benefits as well. First of all, it has an enjoyable cooling feeling when put on the skin. More importantly, it can help reduce skin inflammation. All people have to do to use peppermint oil is put a couple drops of it in a shampoo or conditioner.